A new high-quality tool for managing the COVID-19 pandemic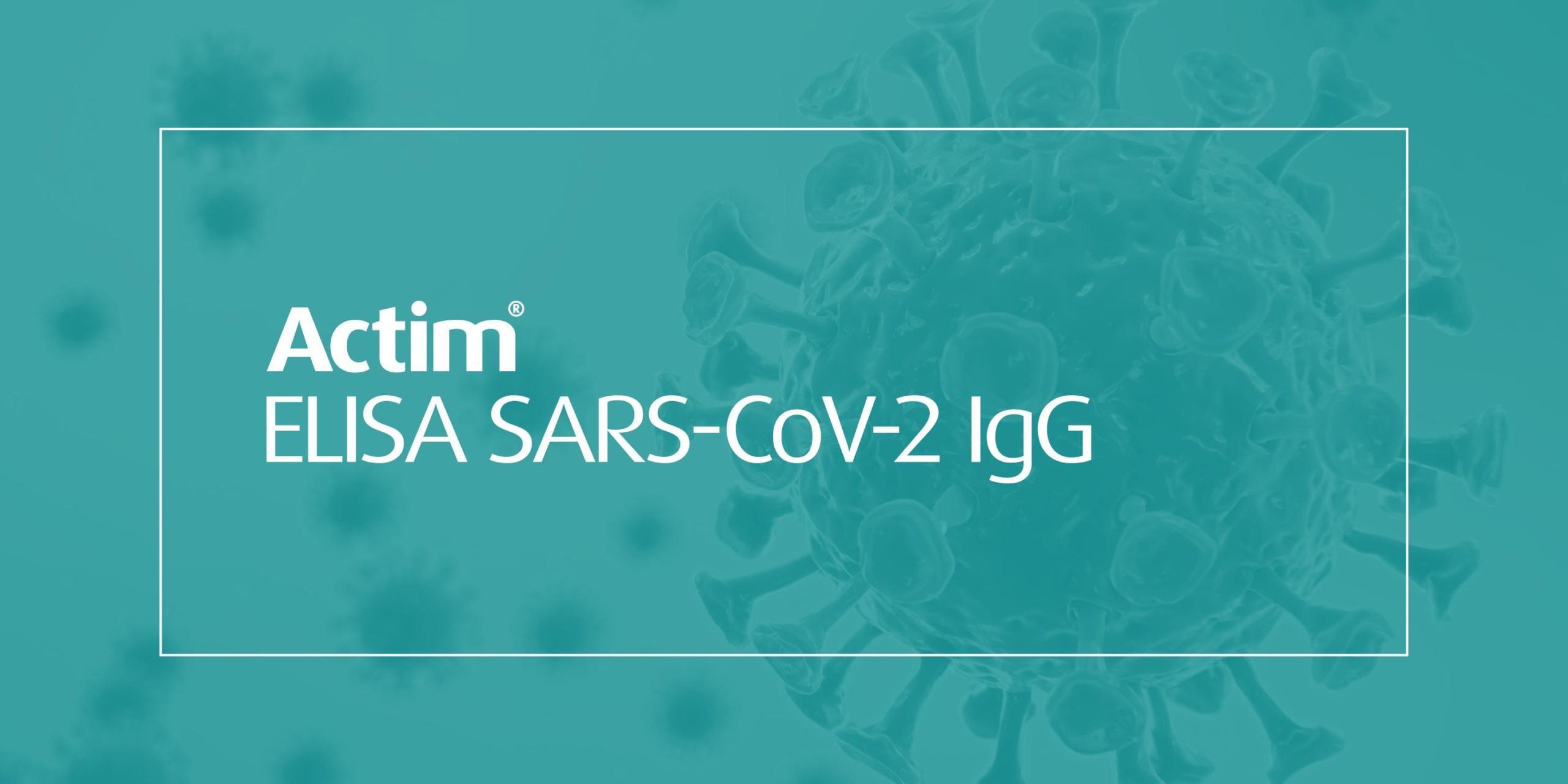 PRESS RELEASE 19 January 2021
A new high-quality tool for managing the COVID-19 pandemic – Actim Oy -developed serological test receives CE marking
Novel Actim ELISA SARS-CoV-2 IgG assay developed by Actim Oy provides efficient means for mass testing of COVID-19 infection
The recently CE marked test enables fast and reliable semiquantitative detection of SARS-CoV-2 IgG antibodies from patient samples with exceptional sensitivity and specificity
The test allows identification of all individuals who have been infected, including asymptomatic infections, which is essential for analysing and managing the pandemic.
Reliable detection of patients infected with SARS-CoV-2 is essential for managing the COVID-19 pandemic. Serological tests provide a valuable tool to study disease epidemiology and to evaluate the results of vaccine trials.
The Finnish diagnostics company Actim Oy has recently received a CE mark for the new Actim ELISA SARS-CoV-2 IgG assay. The test, based on a method called enzyme-linked immunosorbent assay (ELISA), detects recent COVID-19 infection from serum samples by measuring the immune reaction against the virus. Actim ELISA SARS-CoV-2 IgG assay is specific to SARS-CoVs and does not cross-react with IgG antibodies against other common viruses such as influenza A and B. It provides 96 % sensitivity and 98 % specificity, making it one of the most reliable serological COVID-19 ELISA tests on the market.
Actim ELISA SARS-CoV-2 IgG assay enables mass testing for up to 80 samples at once and gives semiquantitative results in less than 2 hours. Availability of such reliable and efficient testing tools create strong basis for the pandemic research and disease control.
"We are excited to be part of the global response to dealing with COVID-19. Given the disruptive impact of the pandemic and the lingering effect of new SARS-CoV-2 variants on our daily lives at home and in work, serological testing will play an essential role in ensuring that the desired immunity from global vaccination programmes is achieved. With 96% sensitivity and 98% specificity, our ELISA solution is a significant upgrade on many currently available serological tests," concludes Steve Ferguson, the CEO of Medix Biochemica.
About Actim Oy
Actim Oy specializes in developing and producing innovative diagnostic rapid tests for healthcare.  The high-quality products are designed with nearly 30 years of experience to meet the highest international standards. Actim tests can be used at the point of care and they are trusted by healthcare professionals worldwide. Actim is a part of Finnish biotechnology group Medix Biochemica.
For further information, please contact
Sinikka Tiisala, PhD
VP, Diagnostic tests Business Unit
sinikka.tiisala@actimtest.com
+358 40 5602243