Actim for infectious diseases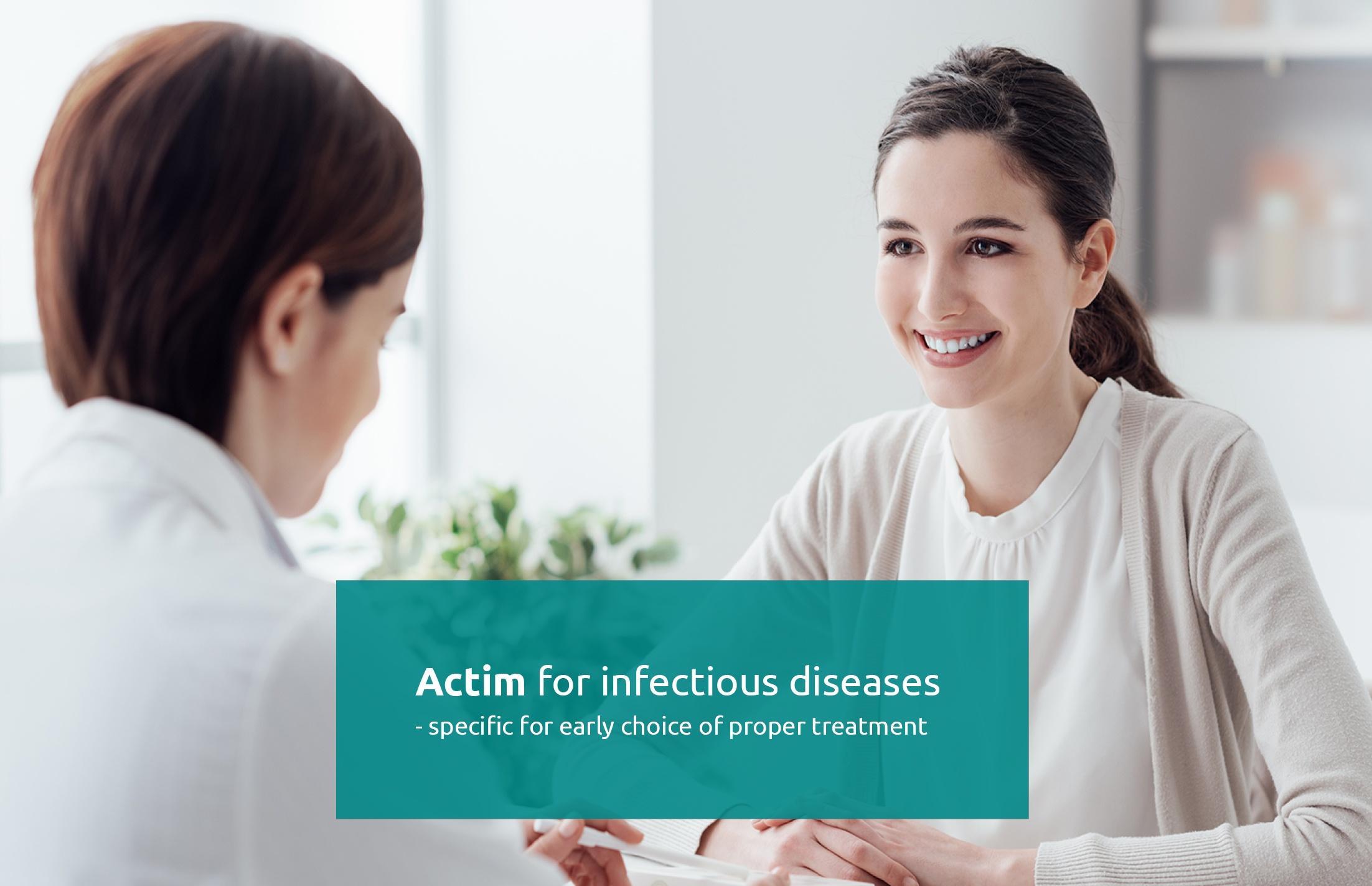 Actim rapid tests for infectious diseases help to identify patients who need special medical care. Actim Influenza A&B gives on the spot results in 10 minutes and the semiquantitative Actim CRP estimates in just 5 minutes if an infection is viral or bacterial. As all Actim tests, Actim Influenza A&B and Actim CRP tests are reliable, easy-to-use, and no laboratory facilities are needed.
With Actim, also the unnecessary use of medication, such as antibiotics can be reduced.