Actim PROM scientific study, handout available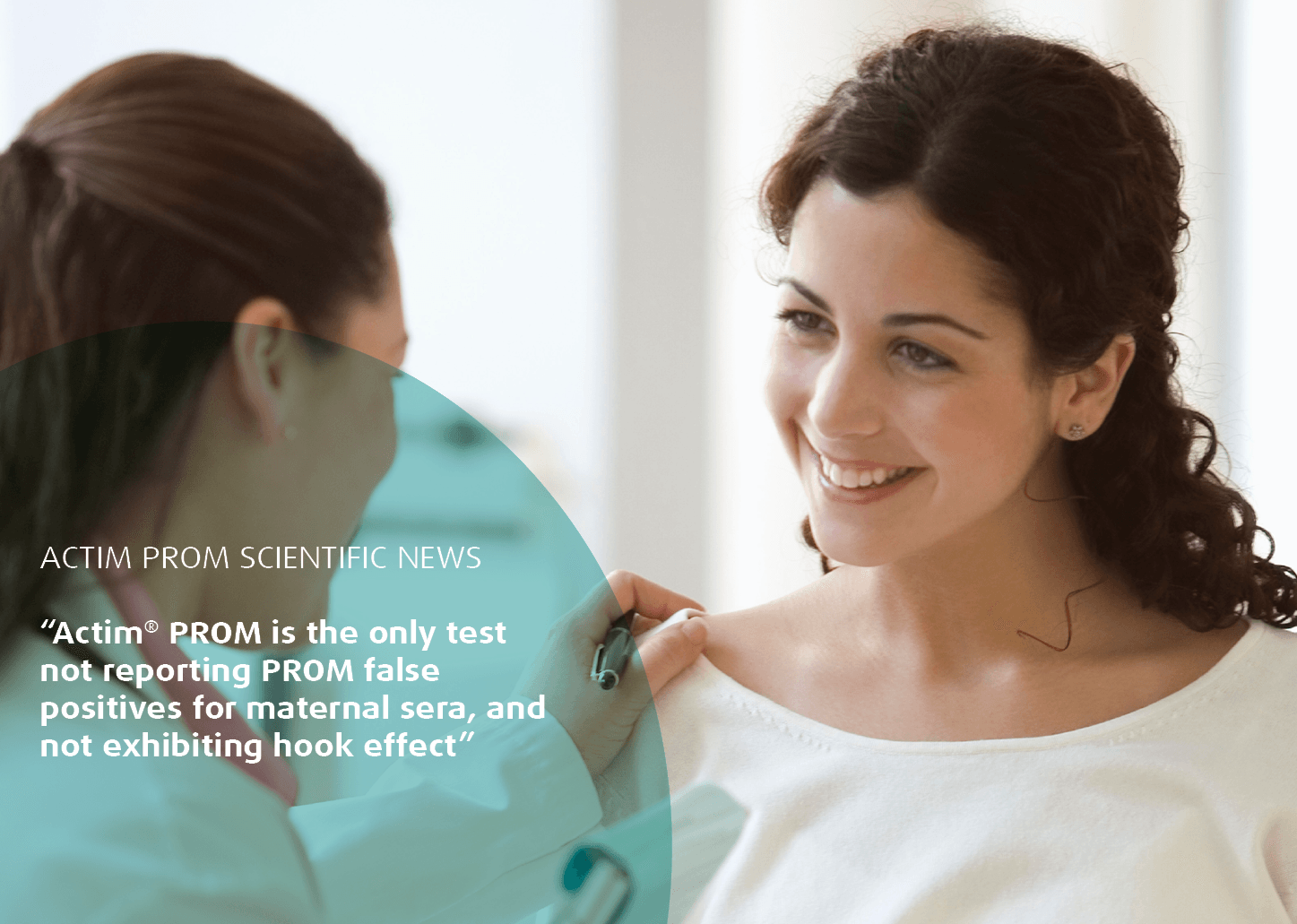 Actim PROM test is one-of-a-kind and this was confirmed in a study presented at ECPM 2018 congress, St. Petersburg.
As a conclusion, Actim PROM was proven to be the only test working both in the presence of blood and in high concentrations. The study included the main competitors AmniSure and Amnioquick, as well as five Chinese tests. The handout of the presentation "Comparison of eight commercial PROM tests: Actim PROM is the only test not reporting PROM false positives for maternal sera, and not exhibiting hook effect" is now available through our website.
The abstract of the study will be published in The Journal of Maternal-Fetal and Neonatal Medicine during September 2018.