New Actim SARS-CoV-2 brochure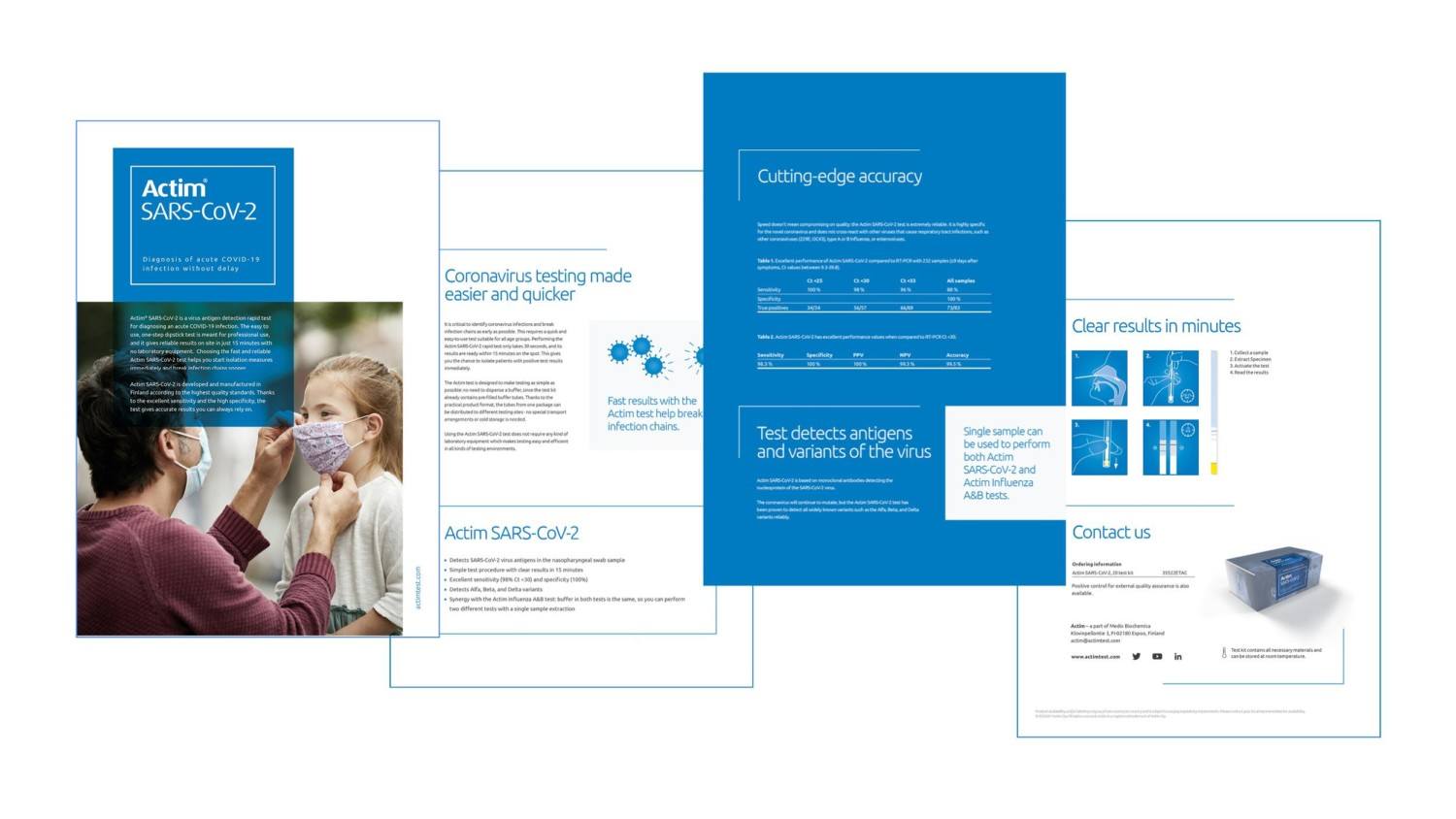 Actim® SARS-CoV-2 is an easy to use, one-step dipstick test that gives reliable results on site in just 15 minutes with no laboratory equipment. Choosing the fast and reliable Actim SARS-CoV-2 test helps you start isolation measures immediately and break infection chains sooner.
Please download the new brochure and you will learn more how Actim SARS-CoV-2 test makes coronavirus testing easier ja quicker with results you can always rely on.
If you are interested learn more, please don't hesitate to contact us.