New Actim Partus 1ngeni poster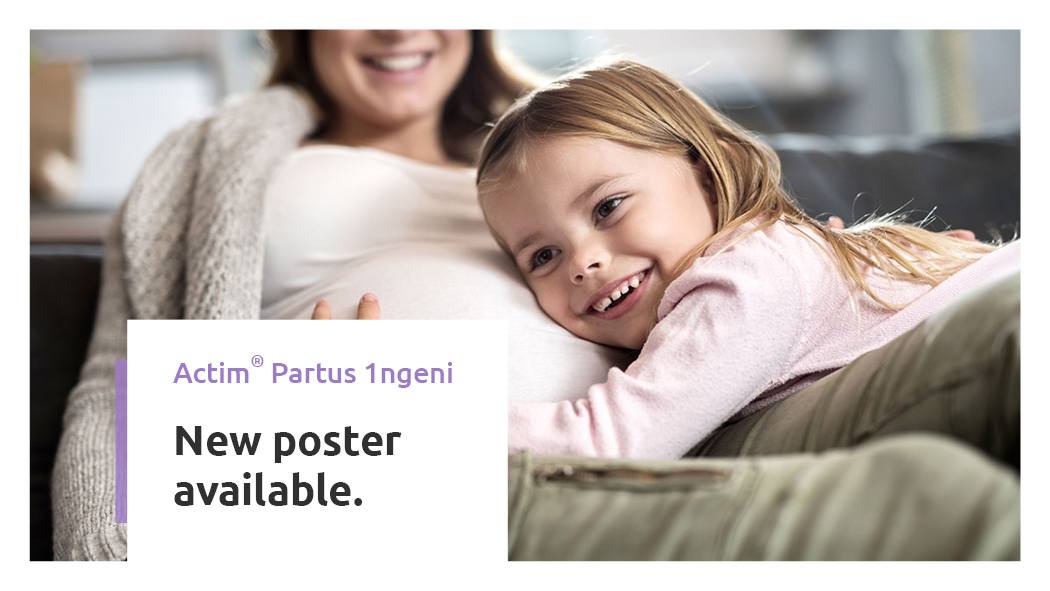 A new Actim Partus 1ngeni poster was presented at the XXVII European Congress of Perinatal Medicine, Live online congress in mid-July 2021 and Actim team proudly presents:
"The quantitative Actim Partus 1ngeni rapid test reliably predicts preterm or imminent delivery in symptomatic pregnant women"
By H. Miller, H. How, R. Newman, M. Nageotte, M. Fries, R. Ramsey, C. Zavala, L. Kanto, E. Svens , J. Juhila.
Please read the full poster and learn more.
About Actim Partus 1ngeni
The next generation Actim Partus 1ngeni not only detects or rules out the risk of preterm or imminent delivery, but also provides precise data about the severity of the risk, giving you the confidence in choosing early and crucial treatment strategies. Read more!