The new version of of the Actim 1ngeni instrument is now available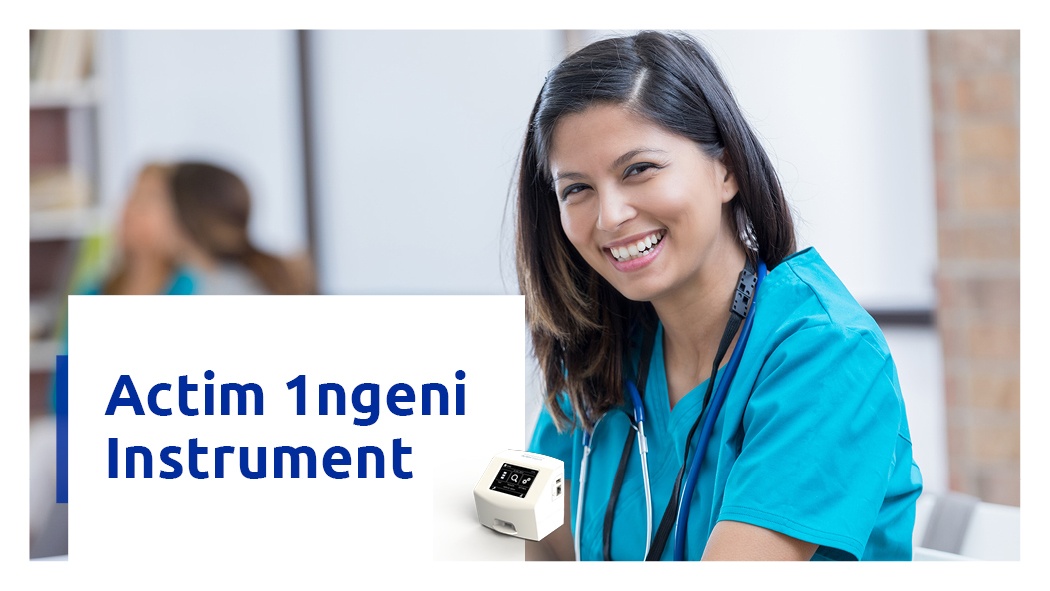 Actim 1ngeni instrument has been upgraded and we are very excited to say that the new version has direct connectivity with top-level reliability.
The new instrument can now be connected to various hospital and laboratory information systems without middleware. Furthermore, the instrument has a cutting-edge camera making the test results even more accurate.
The following improvements are now at your service:
LIS unidirectional HL7 connectivity
New capacitive TFT LCD colour touchscreen with better responsiveness
Improved higher resolution camera
Compliance with the new CE IVRD (Europe
Ordering information – important
The new version of the Actim 1ngeni instrument has a new product code.
Please update your records accordingly:
Actim 1ngeni instrument, Product code: 19101AC
The instrument manual has been updated accordingly and it will be delivered in a blank USB card with a sticker stating the name (in English) and the version number of the manual file.
Using the new Actim 1ngeni instrument is easy as always and there are no changes in the test procedure. The new version of the Actim 1ngeni instrument will replace the old instrument version and is available now.