Serological COVID-19 test for research and vaccine development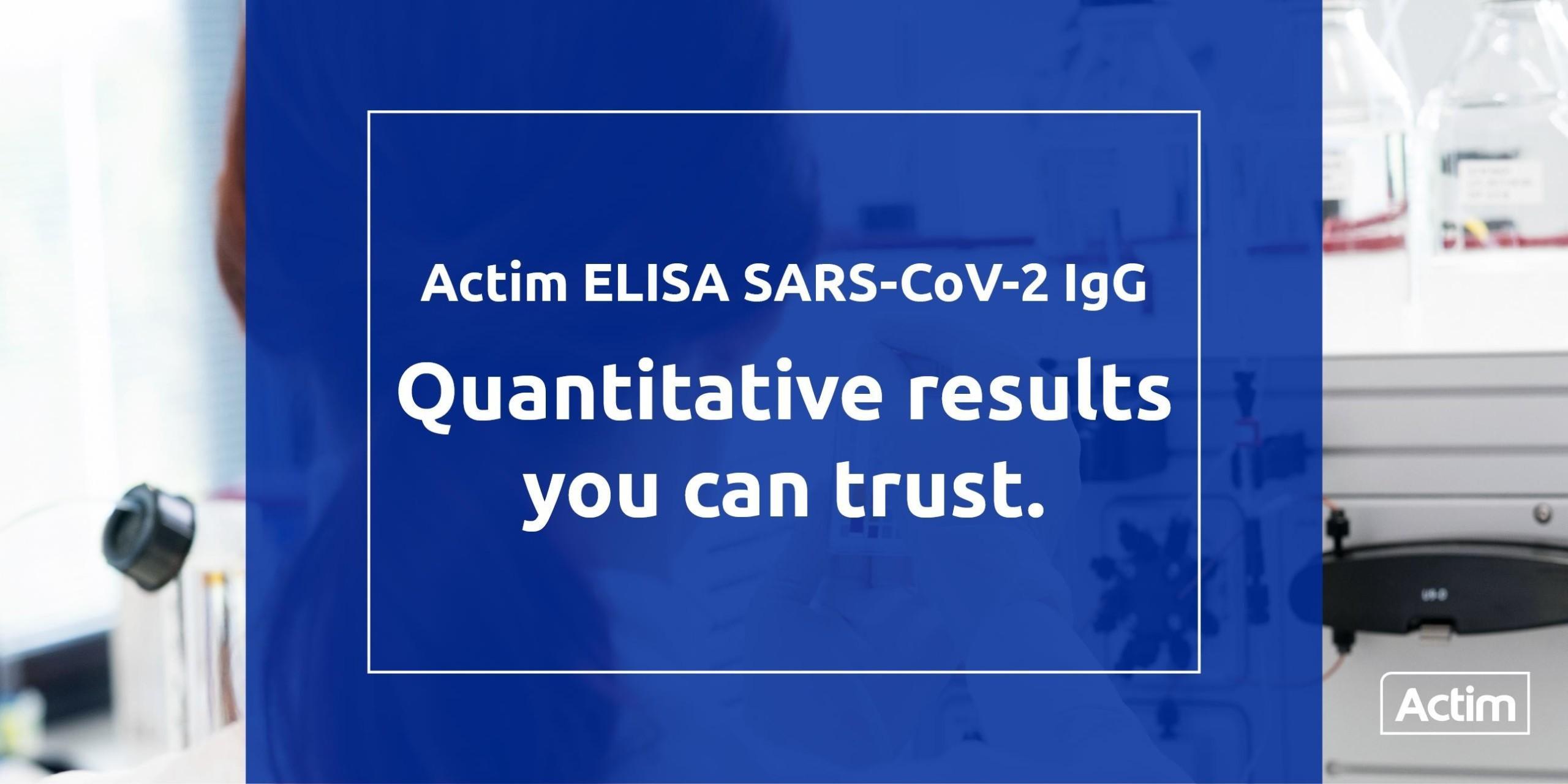 Actim ELISA SARS-CoV-2 IgG is a serological COVID-19 test that gives highly reliable test results in less than two hours. The quantitative test results are shown in 0.003-2.1 U/ml and in addition, a qualitative result is determined with a cut-off of 0.2 U/ml. The wide detection range is designed to cover all the relevant concentrations.
Actim ELISA SARS-CoV-2 IgG test enables monitoring the levels of immune response against SARS-CoV-2 virus or against the COVID-19 vaccine. The levels of IgG rise significantly in two weeks after the infection or the vaccination and stay elevated the longest compared to other immunoglobulins. Typically, the higher the IgG concentration, the better the immune response is against the virus. Since the vaccines are new in the market, it is important to monitor their efficacy. Equally important, Actim ELISA SARS-CoV-2 IgG provides essential information for researchers on individual's immune response which is needed for development of vaccines.
Actim ELISA SARS-CoV-2 IgG test is one of the most reliable serological tests on the market:
| | | | | |
| --- | --- | --- | --- | --- |
| Sensitivity | Specificity | PPV | NPV | Accuracy |
| 96% | 98% | 87% | 99% | 98% |
If you are interested in the test, please contact us for further information.