Our team will be attending the NJF Congress 2022
4.5.2022 - 6.5.2022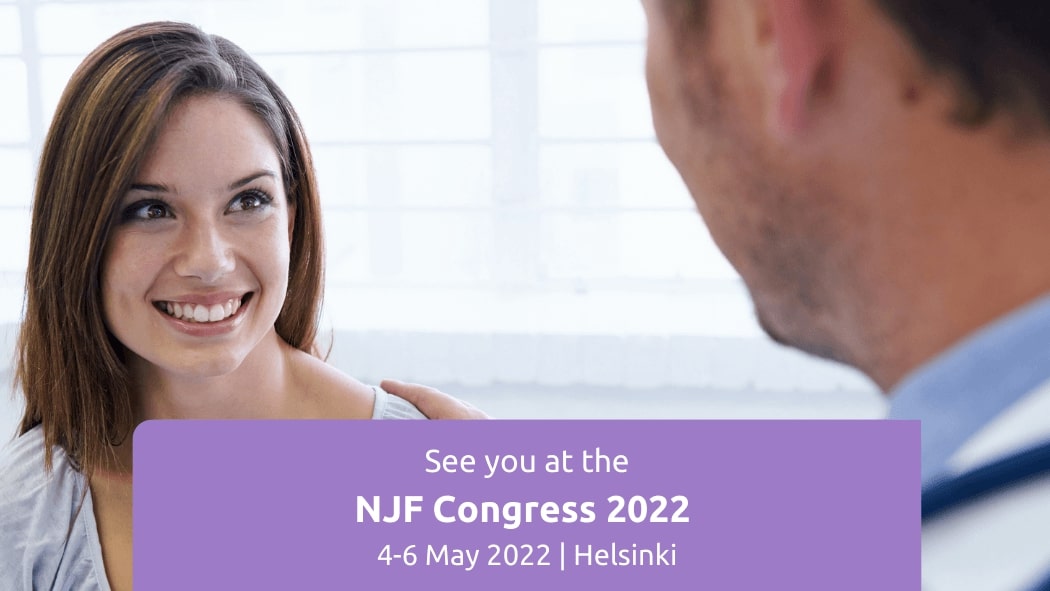 We are happy to announce that Actim will be attending the NJF Congress that will be held from May 4th to May 6th, 2022 at the Scandic Marina Congress Center in Helsinki!
Organized by the Federation of Finnish Midwives, this congress is dedicated to midwives and midwifery students who want to share best practices all while networking with experts. Several keynotes and panel discussions will be organized during this there-day congress. Attendees will be invited to share insights on key topics such as "digitalization and midwifery", "midwifery – a vision for 2022-2030" and "cultural and societal aspects of breastfeeding".
We will be showcasing the rapid diagnostic tests that our team has developed to help healthcare professionals make timely diagnostics when obstetric complications occur. If you are interested in learning more about the tests that can be performed to detect signs of PROM and risks of preterm deliveries, please feel free to come visit us at the congress. We will be at the booth no.18, and we will be happy to tell you more about our solutions!
In the meantime, feel free to learn more about our pregnancy monitoring tests here.
See you at the NJF Congress!