Medix Biochemica strengthens its Finnish ownership base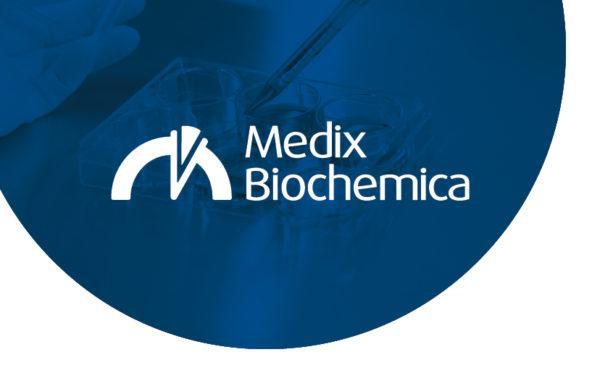 DevCo has acquired majority of the shares in Medix Biochemica
Medix Biochemica's earlier majority shareholder, Minerva Foundation, will continue as a significant shareholder in the company
Ann-Christine Sundell will continue as Medix Biochemica's Chairman of the Board and Ismo Råman will continue as the company's CEO
DevCo and Minerva Foundation aim to develop Medix Biochemica into a significantly larger player in the In Vitro Diagnostics ("IVD") sector
DevCo Partners Oy ("DevCo"), a Finnish investment company, has acquired majority of the shares in Medix Biochemica Oy Ab ("Medix Biochemica") to strengthen the ownership structure of the company. Minerva Foundation remains as a significant shareholder of the company. Ann-Christine Sundell will continue as the Chairman of the Board and Ismo Råman will continue as the CEO of the company.
Medix Biochemica is a leading manufacturer of bioreagents for the global IVD industry. In addition, it offers diagnostic tests specifically designed for the women's health sector. Medix Biochemica was founded in 1985 and it currently employs ca. 100 people at its facilities in Espoo, Joensuu and Shanghai. Medix Biochemica's sales estimate for 2017 is ca. EUR 20 million, with exports accounting for over 90% of the sales.
DevCo is a Finnish investment company, founded by Matti Alahuhta and three Founding Partners, which supports medium-sized Nordic companies to grow. DevCo focuses on actively developing its companies with a long-term perspective. DevCo's investor base includes prominent Finnish investors, among others, Georg Ehrnrooth, Antti Herlin, Ilmarinen Mutual Pension Insurance Company, Ilkka Paananen and Rettig Group. In addition to Medix Biochemica, DevCo owns the leading district energy valve manufacturer, Vexve Oy.
"I am pleased to get an opportunity to work together with DevCo, a long-term Finnish partner. DevCo shares the same values with Medix Biochemica and offers substantial additional resources for the development of Medix Biochemica into a significantly larger Finnish company in the IVD sector. I am convinced that through the new ownership base we will be even better positioned to meet the needs of our global customer base", says Ann-Christine Sundell, Chairman of the Board of Medix Biochemica.
"Medix Biochemica has been one of the pioneers in its sector since its founding. The company has achieved its current strong position thanks to a responsible ownership structure, significant investments in R&D and first-class employees. I believe that now is the right time to strengthen Medix Biochemica's Finnish ownership base to continue the strong development of the company", says Caj Haglund, Chairman of Minerva Foundation.
"We have closely followed the impressive development of Medix Biochemica for several years and we are excited about the opportunity to further accelerate the growth and development of the company, together with Minerva foundation and the company's employees. Medix Biochemica has an excellent outlook thanks to the positive underlying market trends, the company's exceptional reputation and highly-skilled employees. We are prepared for significant investments to support the growth and development of Medix Biochemica in the long term", says Teemu Alahuhta, Partner at DevCo Partners.
For more information:
Ismo Råman, CEO of Medix Biochemica
Tel +358 9 547 68 120
Email ismo.raman@medixbiochemica.com